Hi! This is the place for up to the minute CCC information…CCC News Ticker!

Office – 914-242-0520 ext 211

Email – info@countrychildrenscenter.org

Our new Fall tuition schedule is posted. We can't wait to start the new school year!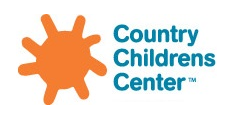 Country Childrens Center is a 501(c)(3) non-profit, NAEYC accredited day care center, licensed by the New York State Department of Social Services, and accredited by NAEYC. The CCC, which originated in 1967, provides quality day care Monday through Friday on a year round basis for children of working families in Westchester County. The Center offers developmentally constructed programs for infants through school-age children.
Country Childrens Center provides a caring, nurturing, and stimulating environment that meets the individual social, emotional, physical, creative, aesthetic, and intellectual needs of each child, ages 6 weeks through middle school. It is our goal to establish a strong self-awareness within each child, which includes a sense of belonging, competence, usefulness, and empowerment. We are attentive to the needs, values and expectations of working parents, and make every effort to make childcare available to those that cannot afford the service.
Country Childrens Center
410 Bedford Rd
Bedford Hills, NY 10507